Best Cyber Monday Drone Deals SALE of 2018
This year for our best Cyber Monday drone deals of 2018, we've curated a variety of different quadcopters/drones on sale, ranging from the low to high end. We wanted to provide a wide selection allowing you to select the perfect quadcopter to fit your needs!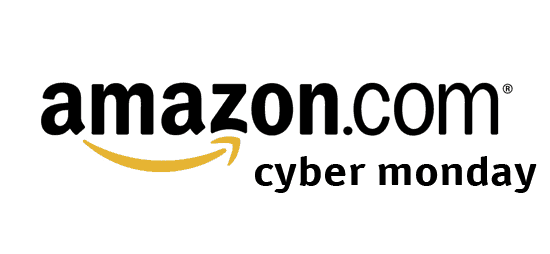 The best Cyber Monday Drone Deals Sale of 2018!
You'll notice that DJI remains one the top quadcopter brands in the industry with a majority of drones below. This isn't because we favor a single brand over another! DJI just happens to be at the top of producing new and innovative drones year after year. Some models were first launched last year in 2017, and they're still worth every penny.
We personally own a DJI Spark and Mavic Pro ourselves, and still fly them all the time. DJI products were built to last several years! These models, including the DJI Spark, UDI U818A, and DJI Phantom 3, will give you the opportunity to save a lot of money during the 2018 Cyber Monday drone sale on older, yet still powerful and high-tech models. Additionally, there is a chance for you to save big on new models too, such as the DJI Mavic Air and the Tello drone (powered by DJI Flight Tech).
Don't see the quadcopter you're looking for in the list of our best Cyber Monday Drone Deals? Make sure you check out our Drone Buyer's Guide to help you find the perfect match!
---
Best Cyber Monday Drone Deals 2018!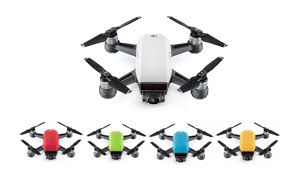 We HIGHLY recommend the DJI Spark for just about any person during this best Cyber Monday drone deal of 2018 for so many reasons. Where do we even start?
I guess we can start with the three words we would use to describe it best: powerful, creative, and innovative. The Spark is the result of DJI slashing the price of the DJI Mavic Pro in half, loading up components and unique features (think of controlling your Spark using Jedi mind-control steering), but only taking away a few minutes of flight time plus a slightly lower quality camera. Now you have the DJI Spark!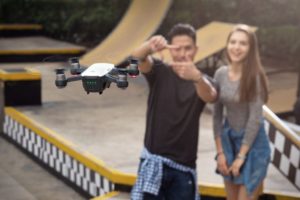 As mentioned above, the Spark is very similar to the DJI Mavic, equipped with intelligent flight modes such as quick launch, return to home, hand gestures, and many more. It's equipped with sensors allowing for a worry free flight. You can wave your hand and the quadcopter will follow your motion. Lift your hands and use hand gestures to take a selfie. For more information on features and high-tech components, check out our full review here!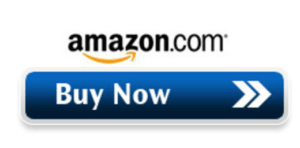 ---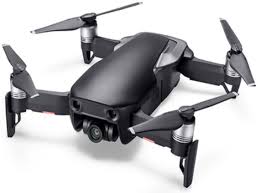 New & Improved
It's that time of year again… seasons changing and the holidays around the corner. Just like our parents, we recommend bundling up! It's time to fire up the DJI's newest model release, the DJI Mavic Air. DJI has been releasing new models of the Mavic (Platinum & Mavic 2), Phantom (Phantom 1, Phantom 2 line, Phantom 3 line, Phantom 4 line, & Phantom 5 line), and Inspire (Inspire 1 & 2) for years. Each time, the drones get more advanced and easier to fly. This time, DJI went back to the drawing board and took a piece of each landmark drone model of the past like the Phantom, Spark and Mavic to create something brand new and unique.
DJI Futuristic Technology
The Mavic Air comes in a sleeker style than any other DJI product on the market. It's incredibly light and easily folds up in the shape of a rectangle for easy on the go footage. DJI's powerful technology gives the Mavic Air a 4K, 30fps, 100mpbs camera attached to a 3-axis gimbal. This makes the DJI Mavic Air the only drone of its kind to have one equipped. The compact sized DJI Mavic Air will hold stable in unfavorably windy conditions and higher land elevation. This was once only possible with larger and more expensive drones like the ones listed above. With this small and powerful drone, you can fly up to 4km from the controller at speeds of 68 mph (19 m/s) and the battery will last for up to 21 minutes! Only DJI technology could make this possible!
Become a Professional
There are a bunch of amazing features that allow you to become a professional photographer with the push of a button. With 3-dimensional vision tracking, the Mavic Air has dual sensors positioned in the front, back, and belly of the aircraft. The APAS System detects obstructions in real time, and now that it's equipped with dual vision sensors, the quadcopter can sense more obstructions much quicker without stopping. Cruise through a narrow space and the Mavic Air will stay on course so you don't need to worry about clipping the edge of an object.
This best Cyber Monday drone deal of 2018 will have you gasping at the footage you're able to capture. With the new and improved 'Active Trak', the Mavic Air can focus on two subjects at once allowing for more flexibility. If you're going on a run with your partner, the camera will stay focused on both of you as opposed to one single person in the past.
This best Cyber Monday Deals sale 2018 comes with other cool features such as Asteroid and Boomerang produce professional video shots automatically. Pilots no longer need to worry about timing when panning across a landscape and zooming out. Also, DJI's panoramic mode gives you the ability to snap 360 degree photos with the push of a button. Become a professional drone pilot and photographer by taking advantage of this 2018 Cyber Monday drone deal!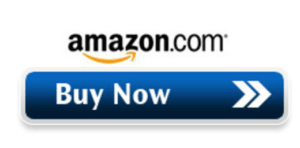 ---
High Quality Drone for Beginners
This small, yet mighty Tello quadcopter, is a fantastic purchase this Cyber Monday, especially those looking to fly more advanced quads in the future. The Tello will allow pilots to take their flying skills to the new level. With a range of 100m (10m vertically), it's perfect to start practicing and getting familiar with standard quadcopter controllers (pitch & yaw). It's a lightweight quad, but keep in mind, it's powered by DJI tech. This means it's built to last! Made of high-quality parts and components, the pilot is able to perform incredible tricks without worrying about smashing it into the ground and breaking it. Also, with the power of DJI tech, you can fly the Tello for up to 13 min. Usually a drone of this size only has a flight time of about 8 min. It's not even close!
Camera Specs and VR Capability
Pilots can shoot video at 720p MP4 and snap impressive shots with a 5-megapixel camera. Last, but certainly not least, the Tello has VR headset capability for you to enjoy the flight from the sky above. Whether you're flying or watching someone fly, you can be a part of the action. Throw on a VR headset and enjoy amazing views in first person! If you value high quality parts and components, flight time, and preparation for next level quadcopters, then the Tello is perfect for you! Take advantage of this Cyber Monday drone deal and save 20%. You don't want to miss out this huge sale!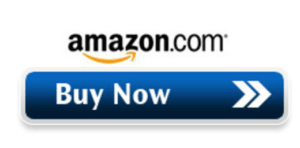 ---
Light, Cheap, but Durable!
Every year, we scour the internet in pursuit of finding the best Cyber Monday drone deals sale, and every year, we continue to see the UDI stick out as the top RC drone for beginners of all ages! When first looking at the price, you wouldn't expect this cheap camera drone to be as capable and durable as it is. The body frame and prop guards are made of a lightweight plastic material that will protect the quad from breaking or falling apart.
Max Out Every Flight
You could literally fly it as high as possible (300m vertically), cut the connection, and let it free fall from the sky. The UDI U818A will slowly drift down from the sky like a feather. The prop guards serve more than one purpose. The built in prop guards act as a parachute, slowing the quad down with air resistance. Even if it were to hit the ground, concrete and all, you may get a scratch or two, but you don't have to worry about any major damages. That being said, we do not recommend flying above hard surfaces! The lightweight and minimal components allow for pilots to easily take it with them on the go. The light weight, durability, and great price make it our favorite beginner drone to purchase during this Cyber Monday drone sale.
Take Your Skills to the Next Level This Cyber Monday
For those looking to purchase a more expensive, high tech drone, we would recommend the UDI U818A first, or at least at the same time. Not only is the UDI the perfect drone to practice with, but it is capable of capturing 720p HD video and 2MP pictures. Load them to your computer and share them with your friends! Of the listed Cyber Monday drone deals, the UDI is unquestionably the easiest drone to set up and start flying straight out of the box. There isn't much preparation needed! For more information, checkout our UDI U818A Quadcopter Review, and you will find everything you need to know. From setting up the aircraft, to actually flying the quadcopter. There's a reason it continues to rank in the top list of 'Best Selling Toys and Games' on Amazon.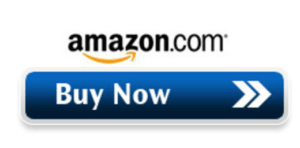 ---
Don't Fix What's Not Broken
Looking for something with a little more power? Want to soar through the highest points of the sky? This Cyber Monday drone deal is incredible to say the least. Before you start questioning the model year, we want you to know that Phantom 3 is still one of the most advanced drones on the market. Think of it as buying an iPhone 8 instead of the iPhone X. They are both more than capable; however, one just happens to be a lot more expensive than the other. Right now, the DJI Phantom 3 standard is on sale for $529! It's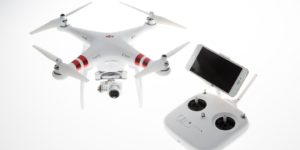 hard to say no to that kind of deal. If you're looking for a drone comparable to the Mavic Pro, and want to save A LOT of money, then the look no further than the Phantom 3 Standard! It's the perfect purchase for the Cyber Monday drone sale.
DJI Phantom 3 vs. DJI Phantom 4
Feel free to explore other models such as the Phantom 4, but beware of the price! It may surprise you to hear that they are priced at $900+ depending on the features and extra parts you want included. Again, we recommend taking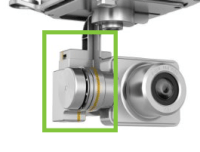 this route and saving over $500 during this Cyber Monday drone sale!
This Cyber Monday drone deal pack is equipped with all the features an average pilot would need. Capture amazing photography worry free with FPS assisted flight. View the live stream of your drone shot reaching up to a half mile away. Just make sure you download the free DJI Go app to stream on your phone or tablet. To compare the Standard with other models or find more information on the DJI Phantom 3 standard, check out our breakdown here!
Power & Quality
When it comes to velocity, the DJI Phantom 3 standard is simply electric. The Phantom 3 Standard can fly up to 12m/s with a max ascent and descent speed of 5 m/s. The Phantom 3 standard comes equipped with a top of the line camera sensor by Panasonic. You can capture 12MP images and 720P HD real time video. If you're seriously looking to get into the advanced drone game starting this Cyber Monday, the Phantom 3 standard is perfect for you. If it is your first time, we highly recommend easily working your way into it. Don't try and max it out on your first flight! Over time, you will master the flight of high performance drones such as the Phantom 4, Mavic Pro, and many others.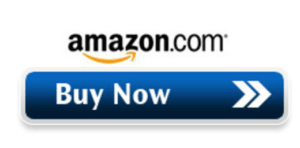 ---
The DJI Mavic Pro is arguably one of the best consumer drone on the market right now and it's more affordable than ever. It's capable of Geofencing (help stay out of restricted air zones), obstacle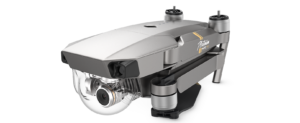 avoidance, object tracking, flying for up to 27 minutes up to 4.3 miles from the controller, and can fly in winds up to 24 mph. It's safe to say this drone's tech is way ahead of its time!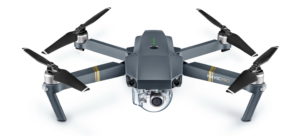 Bigger isn't always better…
Don't let the Mavic Pro's size fool you! It's more than capable of keeping up with advanced drones such as the DJI Phantom, Parrot Bebop 2, Yuneec. These very capable drones can grab 4K video, over 20 minutes of flight time, and fly stably through unfavorable winds. Smaller drones are easier to maneuver, tend to have longer flight times, and are extremely easy to travel with. DJI took on a huge challenge, as it's difficult to build a compact quadcopter capable of filming professional photography.
Advanced Technology
The DJI Mavic Pro is not only convenient and capable of capturing breathtaking footage, it's a work of art. A combination of ingenious engineering and years of experience packed into a manual aircraft. For years, many pilots were waiting for a drone that they could slide into a bag and head up a mountain trail without the worry of breaking their quad. Some of the best places to film can be the trickiest.
The traditional drone used to be bulky and required personal cases if you wanted to carry them along with you on your journey. Thanks to DJI's innovative technology, the Mavic comes with foldable arms and a light frame. Attached, there are multiple digital vision sensors used to ovoid objects. With that kind of technology, the DJI Mavic comes with unbelievable automatic features. For more on DJI Mavic features such as Gestures and Active Trak, you should check out our full review here!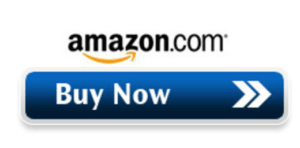 ---
Best Cyber Monday Drone Deals 2018 Conclusion
We hope you enjoyed our line up of the Best Cyber Monday drone deals sale of 2018! We'll be sure to keep you up to date in real time and share any additional deals we come across. Again, keep in mind, we aren't favoring DJI, they just happen to be dominating the industry right now. By the end of 2019, we expect brands like Yuneec and Parrot to start pushing out higher end consumer drones. As always, we will keep you up to date on the latest and greatest drones on the market. To register your drone, or to check if it even needs to be registered, visit federaldroneregistration.com.
Be on the lookout for updates on price and product! If we missed any of the best Cyber Monday drone deal sales, please let us know in the comments. We appreciate the feedback!
Our reviews for some of this year's hottest drones for sale on Cyber Monday 2018:
More Drone Lifestyle Reviews:
Toy Drones: $25 – $200
Prosumer Drones: $200 – $1500
Professional Drones: $1500+