XIAOMI Mi Drone Review
The XIAOMI Mi is the cheapest drone on the market shooting 4K video. We must say, this makes for a great gift. In the package you'll find the XIAOMI Mi drone (of course), a transmitter, camera, charger, and manual.
Updated: September 4, 2017
XIAOMI Mi FPV 4K Quad Review: Contents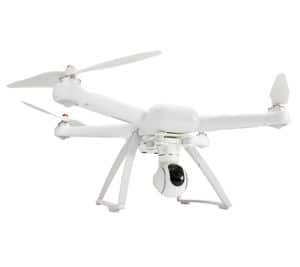 Specifications
The XIAOMI Mi FPV 4K Quadcopter is one of the best deals on the market when it comes to shooting video and taking images!
| | |
| --- | --- |
| Rating | 4/5 Stars |
| Flight Time | 27 min |
| Battery Type | 7.4V 5100 mAh |
| Charging Time | 180 min |
| Range (Distance) | 3,000m |
| Camera (Images) | 1080p |
| Camera (Video) | 4K |
| Skill Level | Beginner |
| Price | $649 |
Getting Started – XIAOMI Mi

FPV With 4K Quadcopter Drone

Review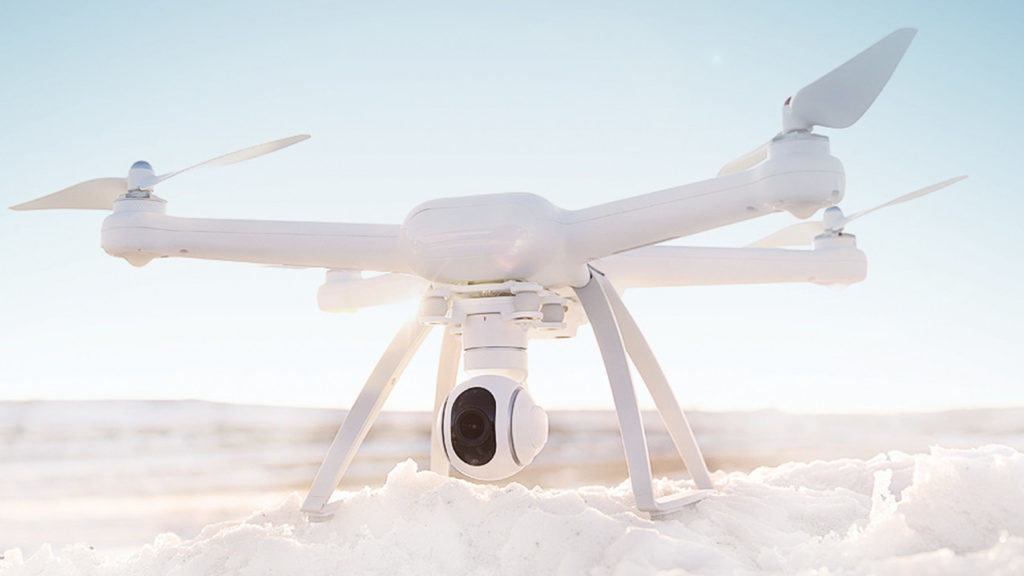 Isn't she a beauty? Come on, you know you were thinking it. This is XIAOMI's new quadcopter, the Mi Drone! We are very impressed with the new features and software design. Autonomous flying, 4K video, 2.4GHz transmitter, and route planning for less than $700? Oh, you know we're down. Let's go!

New Flight Features
Autonomous Flying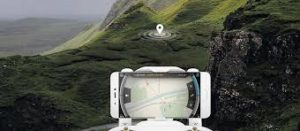 Similar to the Phantom 4, the XIAOMI Mi allows for autonomous flying. Just like TapFly, you can control where your drone goes with the tap of a finger. Open up the map and point where you want it to go. Not only that, but you also tell it what to film from your phone.
Surrounded flight is among one of its most exciting features. From your phone you can tell the aircraft to fly in a circle around a selected object. It will continuously fly in a 360° motion focusing the camera on a subject. How cool is that? Imagine balling out on a yacht while your quadcopter captures the glory. One day!
Preset Routes
More and more drones are implementing route planning. You can preset your settings to craft a flight line. This will give you a smooth flight and allow for amazing photography. It has automatic takeoff and landing. If the Mi drone gets out of its 3m range, it will come back on its own.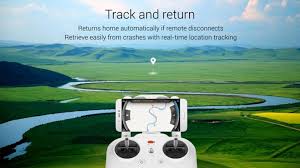 You also have the option to bring it back at any time with a single button. Just make sure your quadcopter is calibrated! God forbid you accidentally crash, the drone is constantly being tracked. This will allow you to easily find your quad. We actually lost our Phantom 2 when we lost connection. It took us about 30 – 45 minutes to find. Nobody has time for that!
4K Camera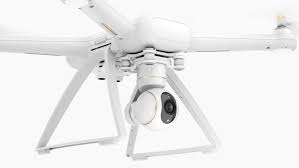 The XIAOMI Mi drone is equipped with a built in 4K camera capable of recording at 30fps and snapping 1080p still images. It sits in a 3 axis gimbal which always gives you a lot of stability. This is extremely important, especially when filming video. It's smooth and crisp. You'll also notice the signal is strong. With a 2.4GHz transmitter, the anti-interference performance is on point.
Transmitter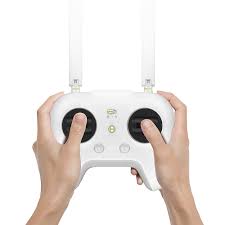 As mentioned earlier, the quadcopter connects to a 2.4GHz transmitter. Per usual, it's complemented with a built-in phone clamp and there is a left handed throttle feature. All you have to do is reconfigure your settings to Mode 2. The Mi can reach heights of 800m and can fly about 3000m from the pilot.
17.4V 5100mAh Battery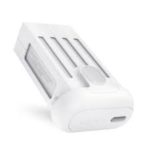 With the XIAOMI Mi, you'll have a flight time of 27. min. However, you can deplete battery life at a much faster rate when using features such as automatic departure and return. Just like a phone, when you push it to a certain limit, you're going to see battery life diminish. It comes with a 17.4V 5100mAh rechargeable battery that takes about three and a half hours to charge. Just like most other quads, we recommend buying a backup or two. Driving to the perfect spot may take some time and it would be a pain to go back and forth charging one battery.
Conclusion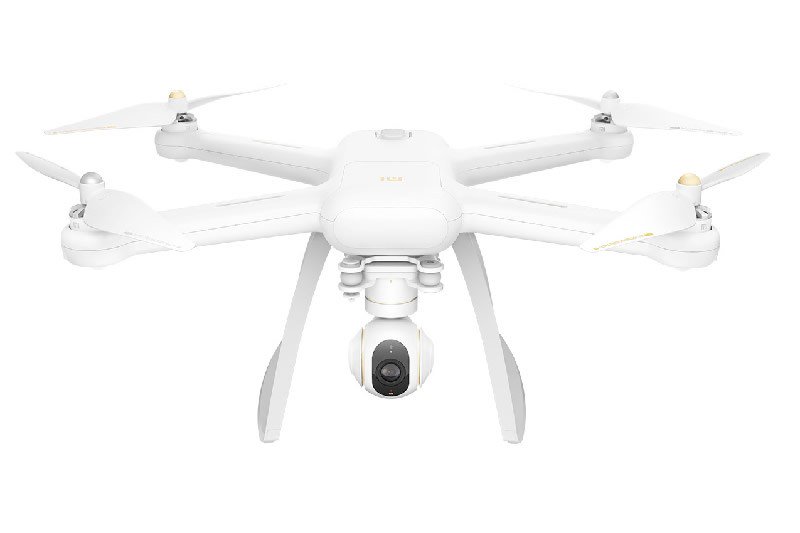 All in all, the XIAOMI Mi drone has everything you need to capture outstanding photography and video. Smooth flight and 4K video with strong signal. Plan your routes, point where to go, and find yourself with a highlight reel from the sky. Editing is the only thing you'll have to do completely on your own. That shouldn't be a problem for anyone. Not to mention, this drone is going for less than $700. It's a steal! If this drone isn't for you, maybe you can find what you're looking for in our drone buying guide. This concludes our XIAOMI Mi Drone review. Feel free to shoot us an email or comment below and we can answer any questions you may have.
Is the XIAOMI Mi Drone not quite what you were looking for?
---
You may also be interested in…