The Hubsan X4 107D: Best Beginner Drone for the Phantom
So you're strongly considering purchasing the DJI Phantom 2 Vision+? We don't blame you. It's easily one of the best quadcopters for aerial photography on the market. Although the DJI Phantom 2 Vision+ is worth every penny, it adds up to a lot of pennies. A lot of you probably have the same concerns we did.  Will I be able to fly this thing? What if I crash it? Am I making a good investment?
The Phantom 2 Vision+ is already a very user-friendly quadcopter… but add in a little bit of preliminary training and your newfound piloting abilities will melt away any fears! So what's the best way to prepare yourself for the Phantom 2?
What you need is an inexpensive beginner drone that you can crash and learn on without throwing away a thousand dollars. Introducing the Hubsan X4 107D… the perfect quadcopter to prepare you for the Phantom 2 Vision+.  
First Person Point-of-View for the Win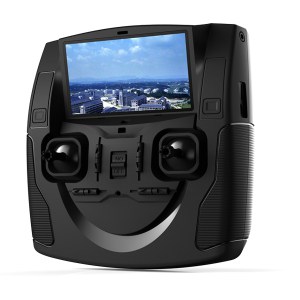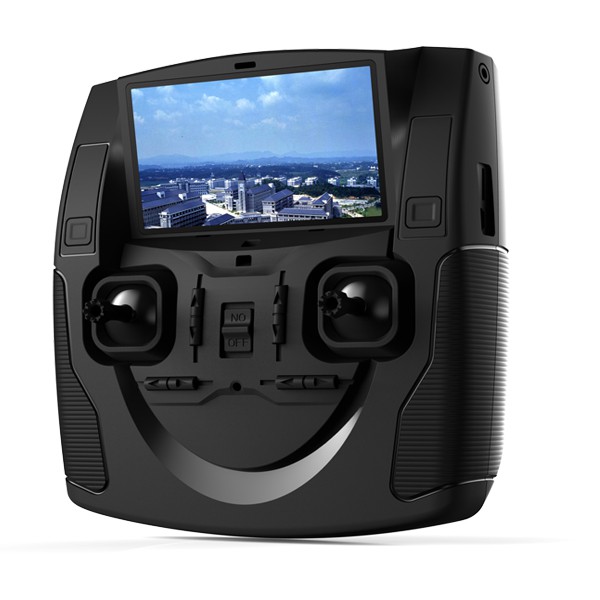 When flying the Phantom you must constantly be aware of a few different things.
1.) Navigation: you'll need to make sure you're flying safely, avoiding trees, lamp posts, or any other obstacles in your way. The Phantom 2 flies high and fast, making it tough to keep an eye on.
2.) Instrument readings: you'll be monitoring the battery life, connectivity, altitude, etc.
Stop, take a breather. Don't let any of this intimidate you because it sounds like a lot more than it really is. Monitoring these things becomes a breeze when you're able to use FPV. With a live view of the quadcopter's camera streaming in, you can see exactly what your drone is seeing (helping with navigation) and  adjust any settings you need to right there from the screen.
Not to mention when you actually move up to the DJI Phantom 2 Vision+, simply releasing the controls makes the Phantom stop and hover in place, allowing you to adjust settings, take pictures, etc. with no concerns.
We just think it's important to get comfortable with this FPV functionality on something smaller before taking on the Phantom at higher altitudes. That's where the Hubsan X107D comes into play. You can practice all of this at a lower altitude and closer distance without the risk of flying an $1100 quadcopter.
How else is the Hubsan similar to the Phantom?
Handling
The controls on the Hubsan H107d are a little sensitive compared to other quads such as the UDI U818A. Sensitive controls may sound like a bad thing, but they're not. At first it's difficult to fly a sensitive quadcopter because it REALLY listens to your commands. If you push the joystick too hard it will jerk in that direction, but once you get the hang of it you will see that you actually have much more control than you would with the UDI. If you become pro at flying the Hubsan H107D, the Phantom 2 Vision+ will be a walk in the park. In our opinion, the Phantom is easier to fly than most of these mini quadcopters like the Hubsan H107D. So why not make it easier for yourself to switch over?
Your video and photos are saved to a SD card
Just like the Phantom, all of the recorded footage is saved to a mini SD card. This will allow you to practice uploading photos and video to your computer to edit and post on the web. This may not be a difficult task for you but it's still nice to get the hang of everything.
This powerful mini-quadcopter is inexpensive
When you consider what the Hubsan is capable of, it's remarkable to see that it's only priced at $149. This is perfect if you plan on moving up to the Phantom right after. Nobody wants to spend an unnecessary amount and we know that. The Hubsan is the most inexpensive quadcopter that is capable of properly preparing you for the Phantom. Think of this as a training investment. It's totally worth it, trust us!