Autel X-Star Premium 4K Quadcopter Drone Review
The Autel X-Star Premium 4K Quadcopter is a solid choice when considering a high end drone purchase. As one of the newest drones of 2017, it's fully equipped with a built-in camera capable of recording 4K video! While reading our Autel X-Star Premium 4K Quadcopter Review, you'll probably notice some similarities to the DJI Phantom 4… more on that coming soon!
Last Updated: September 6, 2017
Autel X-Star 4K Drone Review: Contents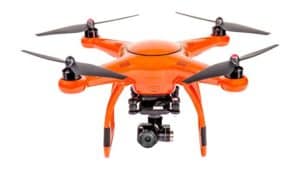 Great for beginners! The drone is made from a quality plastic material, which makes it more durable compared to a lot of other similar products available out there. You should be expecting around 20 min of flight time, which is awesome considering the weight.

Specifications
The Autel X-Star Premium 4K Quadcopter is high powered, radio controlled, and capable of recording 4K video!
| | |
| --- | --- |
| Rating | 4/5 Stars |
| Flight Time | 20min |
| Battery Type | 6000mAh |
| Charging Time | 60-90min |
| Range | 1.2 miles |
| Camera (Images) | 12MP |
| Camera (Video) | 4K |
| Skill Level | Beginner |
| Price | $759 |
Autel X-Star 4K Quadcopter Drone Review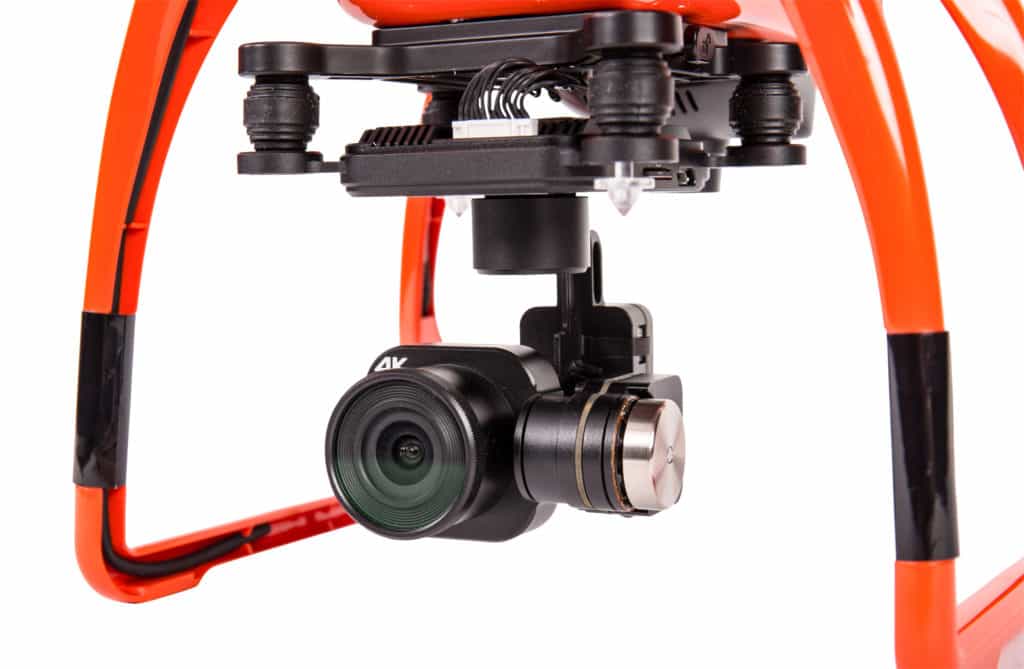 Camera (4K)
The Autel X-Star Drone 4K Quadcopter has a 4K camera, which is a nice feature for its selling price. The gimbal on this drone is detachable, this is very nice since the gimbal and camera are parts that can easily get damaged. This is awesome because Autel has previously stated that they are developing an upgraded camera, which would be able to be attached in the future. The camera is 12 megapixels which is very good for capturing photos as well.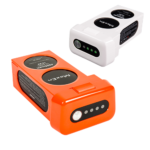 Battery
The Autel X-Star Premium 4K batteries are durable, but we always recommend purchasing a back up. You can get extra batteries for $129 on Amazon. The battery power is rated 14.8 volts and charges full within 1-1.5 hr. A "charger block" is provided making it conveniently possible to charge the quadcopter battery and transmitter (controller) at the same exact time. The charger also features an inner fan to prevent the battery pack from burning up or overheating.
Transmitter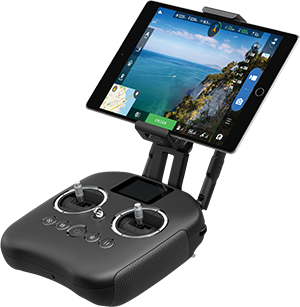 The controller of the Autel X-Star Drone is among the best features of this drone. It is extremely high in quality, as well as feels great. It offers a 6000 milliamp powerful battery, which Autel claims is perfect for 7-9 flights. There is a durable smartphone clamp at the top of the controller. All the controls and buttons like stop, start, as well as other important buttons are noticeable on the face of the remote control as shortcut buttons.
An LCD screen on the controller displays all the vital flight information, this is very important if in case the app on your smartphone (or tablet) crash or stop functioning while flying. The back of the remote controller has a USB connector as well as a trainer port that allows one to connect an additional controller to your own controller so that you can both fly the drone together if the other person is still learning how to fly.
Conclusion
The Autel X-Star Quadcopter is a really nice drone overall. The qualities it offers are great including the awesome transmitter with an LCD screen, the detachable 4K/12MP camera, and solid amount of flight time. It will worth every penny you spend!
Is the Autel X-Star 4K Quadcopter not quite what you were looking for? Check out our drone buying guide for more options!
---
Did we miss something? Let us know below what you think of our
Autel X-Star 4K Quadcopter Drone Review!
You may also be interested in…
DJI Phantom 4 Quadcopter Review
DJI Inspire 1 Quadcopter Review