DJI Unveils The Inspire 1 Transforming Drone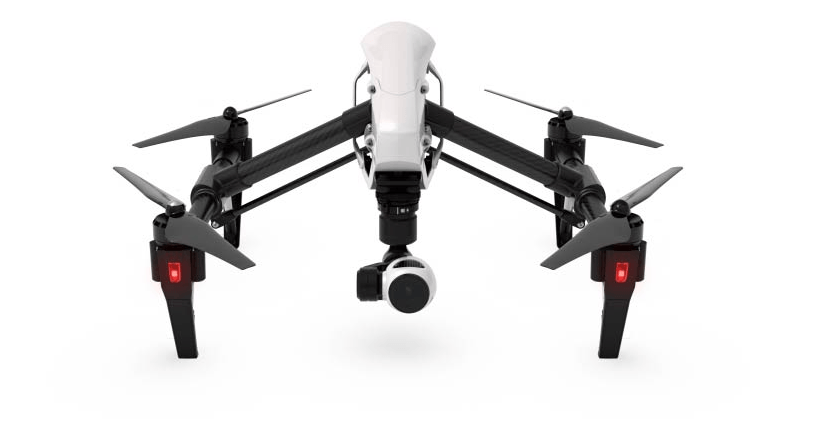 From the creator of one of the most popular drones on the market, DJI has finally unveiled the Inspire 1. At first glance, DJI's Inspire 1 looks extremely sleek and evolved. But the price tag may have you wondering if it's worth it…
5 Awesome Features of DJI's Inspire 1
Strategically priced in between the $1,200 DJI Phantom 4, and the $4,000 Spreading Wings S1000, the Inspire 1 weighs in at $1900. Admittedly, on top of the stylish design, the Insprie 1 comes equipped with some awesome features.
1.) Transformer Capabilities
Unfortunately, the Inspire 1 doesn't transform from a fighting robot into a yellow Camero that you can impress Megan Fox with. That kind of stuff only happens on the big screen. What the Inspire 1 can do however is retract its landing legs to give its new 4K 30 FPS video camera and 12 megapixel still camera an unrestricted 360 degree view. Although not quite as cool, it's a close second.
2.) 'Optional Dual-Operator Control'
Whatever the hell that means, right? What DJI means to say is that two people can help control the Inspire 1. Specifically ,one person controls the flying and the other person control the camera. No doubt this kind of teamwork feature will give rise to much more focused and controlled shots.

3.) Modular Design
This is good to see! As you discover the strength and weaknesses of this new drone, you will probably want to customize different parts to suite your specific needs. DJI has made this process conveniently easy. The Inspire 1's modular design is supposed to make it a breeze to remove and make future upgrades to the gimbal and camera system.
4.) Lightbridge Technology
This may be the coolest part about the Inspire 1, and can run around $1,300 alone as an add-on to other DJI drones. Lightbridge allows the Inspire 1 to transmit HD real time video to your receiver up to 2km away. I don't think much more needs to be said on that.
5.) Intelligent Power Management System
The Inspire 1 will automatically keep track of its distance traveled and ensure that it has enough juice to make it home. Once it has hit its limit, the Inspire 1 will turn around and head for base camp. This should hopefully cut down on needless crashes due to people pushing their drone's limits.
Will the DJI Inspire 1 be able to deliver?
Hard to say. We hope so. DJI makes great products, so we are hoping that they won't fail us now. These are some awesome features that we can't wait to test out! Stay tuned for our review of this thing once it hits the market…
You may also be interested in…
3D Robotics IRIS+ Quadcopter Review