DJI Phantom Review 2014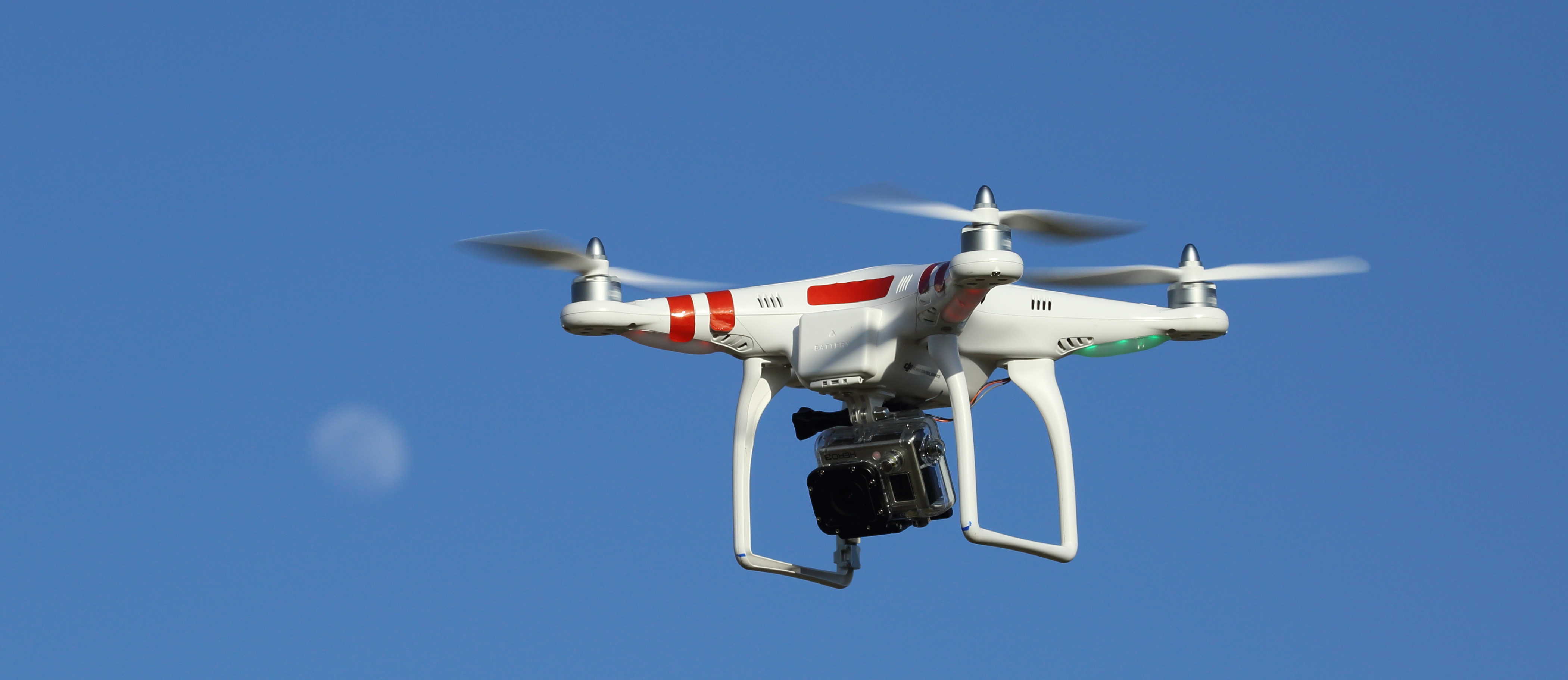 | | |
| --- | --- |
| Flight Time |          10min-15min |
| Max Flight Velocity |          10m/s |
| Max Ascent/Decent Speed |          6m/s |
| Communication Distance |         1000m |
| Battery Type |         LiPo |
| AA Battery |         4 Required |
| Camera |         GoPro Mount |
Getting Started: DJI Phantom Review 2014
If you're looking for a high quality drone at a mid-range price then the DJI Phantom 1 is perfect for you. This machine is sold RTF (Ready to Fly) and is usually priced at $679, but is currently on sale at Amazon. It comes fully equipped with a transmitter (controller), software control, and advanced navigation. The Phantom 1 also comes with a basic camera holder; get ready to capture breathtaking footage from above.
The DJI Phantom 1 should not be the first quadcopter you own. Own and master at least one or two other drones before flying the Phantom 1. We highly recommend the UDI U818A for beginners. Remember, you must learn to walk before you can run! As a new pilot, you should practice flying above a soft surface such as tall grass in an open field. Definitely avoid concrete, asphalt, and bodies of water. One thing drones can't do is swim. Make sure to keep the drone within 10-15 feet until you fully understand the controls and operation. Please refer to our Getting Started guide for further instructions on flying a quadcopter.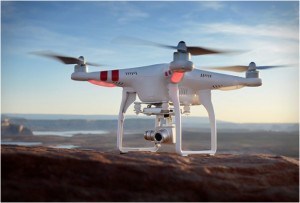 Although DJI has not published a payload spec, they suggest the quadcopter plus payload weighs no more than 1000 grams. The payload is the weight of what the copter is carrying. The DJI Phantom 1 has a range of about 300 meters and has an effective payload of about 200 grams. This means the drone is capable of carrying a GoPro Hero2 or Hero3 (without the waterproof case) as well as many other lightweight sport cameras. We personally recommend the GoPro Hero3: White Edition for use with the DJI Phantom 1. It also comes with a GPS. This means if you're flying your drone and it loses radio contact for any reason (out of range, interference, etc.), do not fret! The advanced navigation allows the drone to fly back home using the GPS and compass modules.
The DJI Phantom 1 can fly at a horizontal speed of 20 miles per hour (10 meters per second) and at a vertical speed of 6 meters per second. It has a flight time of about 10 minutes. If you plan on flying a couple miles from your location, I recommend purchasing a different model such as the Phantom 2, Phantom 2 Vision, or the Phantom 2 Vision +. The DJI Phantom 1 is only capable of flying a little over a mile due to the energy required and battery capacity.
This is our personal favorite. We highly recommend this machine to all intermediate flyers. Remember to stay up to date on laws and regulations. Have fun!