Unique Christmas Gifts for Men
Trying to find a unique Christmas gift for your boyfriend, husband, grandpa, dad, nephew, cousin, guy friend, or just any male in general? Then look no further. We know exactly what to get him… a drone of course! How do we know this? Because we are three males in our 20's. We know what men want!
What is a drone exactly? Drones, often referred to as quadcopters, are four propeller helicopters piloted by a controller (usually included), and sometimes a smartphone. You can fly them pretty much anywhere except national parks or within 5 miles of any airport. They often have cameras attached to capture still photography and video.
Getting Started: Unique Christmas Gifts For Men
Now let's move on to the important part, purchasing the right quadcopter. We've broken it down to three specific quadcopters: the UDI U818A, the Parrot AR Drone 2.0, and the DJI Phantom 2 Vision+. Since the prices and capabilities vary, this will help you find the perfect drone.
1.) UDI U818A ($61)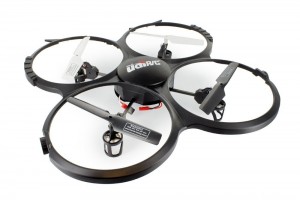 The UDI U818A is the perfect beginner drone.
Literally anyone can fly this thing! The best part about the UDI is you don't have to worry about breaking it because of its plastic main frame and thick propellers. If it falls out of the sky and smacks the concrete it will bounce right back up in the air, no problem!
CLICK HERE TO PURCHASE THE UDI U818A
The UDI U818A also comes equipped with an alright built-in camera that can capture photos and video. Easily upload all your footage in seconds with the included USB connector.
Come on, admit it. You would love to fly one of these. It's completely normal, we understand.
2.) Parrot AR Drone 2.0  ($299)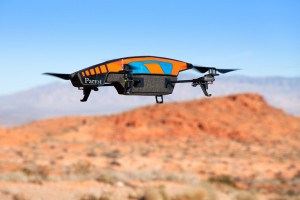 You know what they say, happy husband, happy… oh wait that's not right. Well anyways, if you want to claim the gift-of-the-year award then consider getting him the AR Parrot this holiday season.
The UDI is fun, but the Parrot AR Drone 2.o is next-level awesome. Don't be intimidated by by the crazy looking design, the Parrot AR Drone 2.0 is the perfect gift for anyone over the age of 17. From high schoolers and college students, to dads and uncles, everyone immediately loves the Parrot AR.
CLICK HERE TO PURCHASE THE PARROT AR DRONE 2.0 
For the modest price, the Parrot AR is one of the most versatile drones on the market. It has way too many awesome features to name here, but take our word for it. The Parrot AR can maneuver by tilting your phone, hover in place, and perform tricks by simply double tapping your phone's screen. The Parrot AR 2.0 can do it all!
3.) DJI Phantom 2 Vision+ ($1,400 $1,220)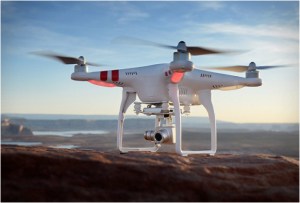 This ladies, is the Cadillac of drones. The DJI Phantom 2 Vision+ is easily our favorite drone on the market. This bad boy gives you unreal control and the photographic capabilities are out-of-this-world! It's the perfect gift for photographers, college students, and anyone ready to take their droning to the next level. 
The Phantom 2 Vision+ is recommended for intermediate to advanced flyers. So if your special someone has never flown a drone then maybe consider going with the UDI U818A or the Parrot AR Drone 2.0.
CLICK HERE TO PURCHASE THE DJI PHANTOM 2 VISION+ 
If this person has some piloting experience and you're willing to pay top dollar, then you've found what you're looking for!
Check out this 'dronie' taken by Matt Benedetto at Lake Champlain…
Lake Champlain Drone Selfie from Matt Benedetto on Vimeo.