5 Things to Know About Buying a Drone this Holiday Season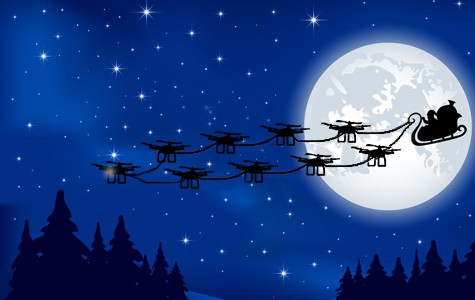 1.) Not registering your drone could cost you up to $250,000 — or even jail time.
Sorry, not trying to scare you. It's just something to keep in mind when buying a drone this holiday season. Although it sounds terrifying, it's really not. The FAA has yet to fine anyone that kind of money or send anyone to prison because they didn't register their drone. These statements are mostly just friendly warnings to pilots to register their drones (over 200,000 people have already done so). At the same time, be mindful. It's important you go out and get your drone registered as soon as you can. You don't want to be the first person receiving a fine…
With drones become more and more common in our skies, it is only natural that the FAA wants to start keeping track of who's flying what. I know it sounds troublesome and annoying, but it's important to understand that this is a requirement put in place for everyone's safety.
Think about it like getting a license plate for your car… but it's actually way simpler to register. All you have to do is go online, make an account, and pay $5. For more information on how to register your drone, click here.
2.) You must have your sUAV Pilot's License if you plan on flying for commercial purposes.
Just a few years ago, if you wanted to make money flying drone or quadcopter you had to go through the crazy cumbersome process of getting a 333 Exemption from the FAA… the same exemption that helicopter filming crews had to get in order to shoot movies. This process was nearly impossible since you needed a pilot's license and luck on your side as you threw paperwork into a blackhole of bureaucracy.
The FAA saw how crazy it was that a 5 lb. drone was being compared to helicopters and airplanes, and in response, created Part 107. Now aspiring sUAV pilots can pursue their entrepreneurial dreams and pass a handful of tests, and with a little bit of preparation and practice, can get their commercial sUAV pilot's license. So before flying commercially, get your pilot's license so you can operate your new business care-free and with the full support of the law.
3.) You can get last year's drone at half the price!
With all the new models coming out, you can find unbelievable deals on last year's drones this holiday season. They are by no means "out of date." Yes, there are newer versions, but at times the upgrades aren't even worth the extra money.
Here's one of our favorite examples. The DJI Phantom 3: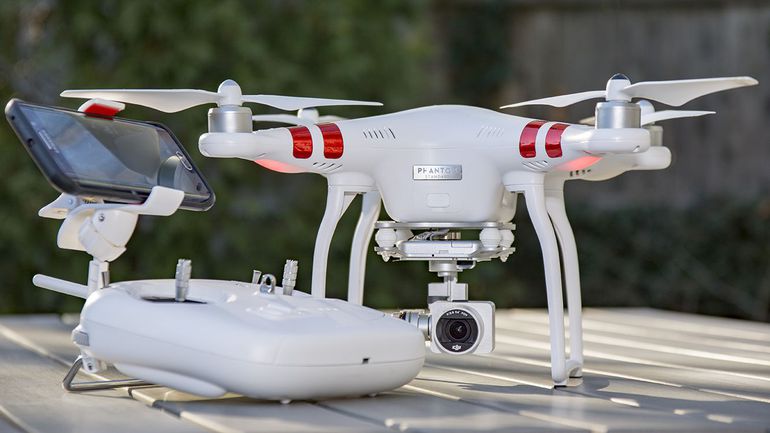 The DJI Phantom 3 has got to be the best bang for your buck at under $700! The Phantom 4 is priced at $1,200. There were some pretty cool upgrades from the 3 to the 4, but the Phantom 3 can still shoot 4K video. Its range and battery life are superb. It's honestly the best drone your dollar can by.
If you're trying to save money, but still want a nice drones this holiday season, check out last year's models. You will be surprised at how quickly some of these old models lose their price value.
4.) Drone racing is the next big thing
Drone racing is on the rise. Tech Times is calling it "the sport of the future." For those of you who aren't aware, it's actually a professional sport. It's a "new high speed competitive racing sport." Pilots are flying drones up to 120mph through three-dimensional courses. Similar to NASCAR, these quadcopter racing drones are custom built for agility, speed, and durability. It's revolutionary and highly entertaining to watch. Don't take my word for it, take ESPN's. They recently announced that they will be airing the drone racing league on their network.
The 2016 season is underway. All the top competitors in the world are racing to be crowned the champion. The first of five races already took place (aka level 1) at the famous Sun Life Stadium in Miami, Florida. For a full schedule list click here.
These drones are much different than a standard quadcopter that the general public is familiar with. As mentioned earlier, they are much lighter, sturdier, and faster. Pilots steer from the drone's point of view through FPV goggles. It displays a live stream through the drone's built in camera. This is an immersive experience. It's almost as if they are playing a video game. It's absolutely insane.
Although this sport is intense and difficult, remember these are skilled professionals. You can easily begin your way into the sport if you want. There are cheap beginner drones and plenty of resources on the internet to get started. It's a fun hobby that many droners are getting into. If you're intimidated by it all, think of it this way, it's okay to throw a football around even though you don't play in the NFL. So go out there and fly at high speeds. Do some tricks. Compete with your friends. It's a great time! Check out some of the top beginner racing drones here.
5.) Cyber Monday/Black Friday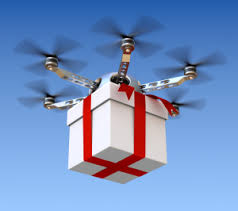 As always, we will be online all day finding the greatest deals available for YOU! We will keep you updated as prices change. Do yourself a favor and find the best drone this holiday season! There are always amazing deals available and we will ensure you get the best bang for your buck. Hope to see you back 🙂