UDI U818A Accessories
Propellers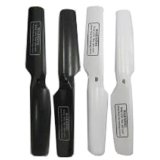 It's important to keep your propellers in great shape. If you chip off a small piece or even scratch them up, the quadcopter will not fly the same. Although the UDI is very durable and can take a beating, anything can happen. Keep an extra set on you at all times just in case.
Battery Charger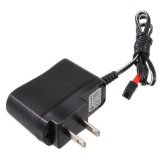 This charger is so easy to lose and isn't made of the strongest materials either. You may have to purchase a new one at some point. Don't let this minor piece be the reason you can't fly anymore! They are very cheap on Amazon.
Extra Battery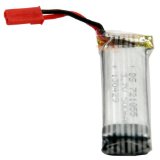 One battery is not enough with the UDI U818A. Why? Because the flight time is only 7 minutes with the battery included in the box. If you do decide to order a new battery, we recommend ordering a one with a longer flight time. This will come in clutch when you drive to a far location and have no means of charging the battery.
3-in-1 Package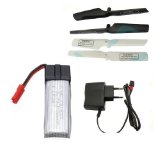 If you want to save some money, you can purchase all 3 UDI U818A accessories in one package. You definitely need an extra battery, you may need new propellers at some point, so you might as well get a charger thrown in for free!
Carrying Case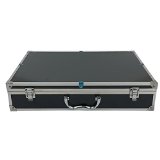 The first time we went on a trip with the UDI we didn't have a case. We decided that a backpack would work just fine. When we reached our destination, we pulled the copter out of the bag and saw the frame had been bent during the flight. Since then, the frame has never been the same. Just spend the extra $20 and get a case! We wish we did.