Best Black Friday Drone Deals 2015
Update: this post is from 2015 and is outdated! Click here for 2017's best Cyber Monday drone deals!
Because of how popular drones, mini-drones and RC quadcopters have become, there are tons of new companies out in the marketplace with brand new products. As with any product, the second iteration is always better and more reliable than the first. That is why this Black Friday, we want to help you find a reliable holiday gift and not just the best deal on one. Because what good is a brand new toy that you saved $50 on if it breaks after only two flights?
Best Black Friday Drone Deals 2015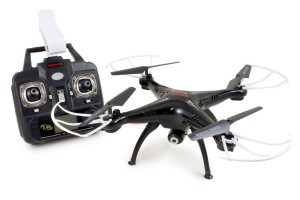 There's no need for Syma to reinvent the wheel with this quad. The previous version of the Syma was already a great little starter quad for the price: simple to setup, durable and easy to fly. However, the newest version of the Syma incorporates exactly we'd like to see in a new release.
Improvements:
FPV (first-person viewing) capabilities! This allows beginner pilots to get comfortable viewing video right on their mobile devices and use this live-video feed to fly.
A cool app for iOS and Android devices
---
Includes an Extra Bonus Battery!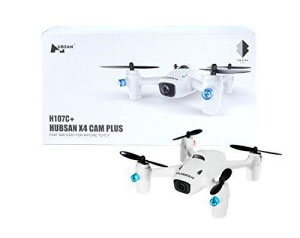 If you're a reader of Drone Lifestyle, you'll know we've recommended the Hubsan X4 before for anyone wanting to learn to fly. The Hubsan X4 fits in the palm of your hand and can be equipped with propeller guards to minimize the impact of any crash. The new version of the X4 is even better for beginners!
Improvements:
Much more finely tuned controls that makes for easy flying
Altitude hold! Gone are the days of constantly making adjustments to keep this quad level…
Controller with LCD screen
Sweet 4 LED lights
Another thing we love about the X4 is that once you have mastered Beginner Mode, you can move on to Advanced Mode. This type of flying is a little more difficult, faster and even lets you perform flips!
---
Sale Price: $199.99 $139.99
Includes an Extra Bonus Battery!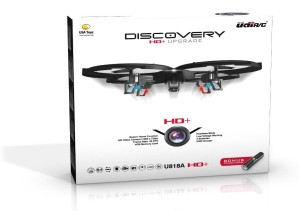 The UDI is yet another one of our favorite drones to learn on that has released a new version. Although this drone can take quite the beating (you will probably crash several times when starting out), we don't recommend flying above concrete or asphalt! The UDI is a crowd favorite and is currently #24 on the list of 'Best Selling Toys and Games' on Amazon.
Improvements:
The biggest and most notable improvement of the new version of the UDI is the 'Return Home' feature. This can be really handy for any time you need to simply call the UDI back home to where it landed. We are really impressed by this since it is only much more expensive drones that have this feature.
---
Sale Price: $1,899 $1,689 + FREE Shipping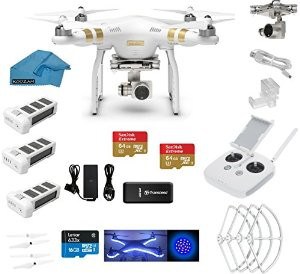 The Drone comes with the latest updated software. Once you buy this bundle, you don't need to buy anything else, this is the complete package for a gift or for yourself. This bundle includes three (3) total flight batteries, one in the drone and two in a separate box, and a rechargeable remote controller. 4k UHD video recording with fully stabilized 3-axis gimbal and Vision Positioning system allows stable flight indoors. Lightbridge digital streaming allows live viewing of 720p video (full resolution video is simultaneously recorded on the internal micro SD card)
Kit Includes:
1 DJI Phantom 3 Professional Quadcopter Drone,
1 Handheld Transmitter (Radio Controller)
Propeller guards
1 Mobile Device Holder
1 Smart Battery Charger
3 DJI Batteries
2 SanDisk 64 GB SD Cards (with universal card reader)
Koozam Headlight, light strip, and cleaning cloth.
---
Just because a drone is on sale for Cyber Monday and Black Friday doesn't necessarily make it the best choice for you. Check out our Drone Buying Guide for more options of drones for sale this holiday season.
Best Black Friday Drone Deals 2015