4 People You Should Let Fly Your Personal Drone
This Guy
Harry Potter?? No, his name is Raffaello D'Andrea, but we refer to him as The Drone Whisperer. If you couldn't tell by now, 'this guy' knows drones. If you let him fly your personal drone he will likely train it to play ping pong…
Fellow Drone Owners (aka droner)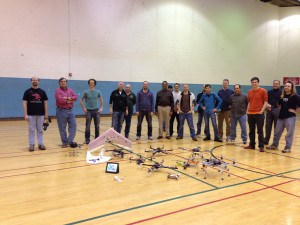 The drone community is a tightly knit group. We all have each others backs. So if a fellow 'droner' ever asks us to fly our drone, we usually say yes. They understand what it takes to safely fly an aircraft, and they know how much this machine really means to us. This fellow 'droner' could possibly have more experience than you, so you might learn a thing or two! There's always room for improvement, especially when piloting a drone.
Your Rich Uncle
This doesn't necessarily have to be your uncle, but I think you understand what we are going for here. Allow anyone with a lot of money to fly your drone because you literally have nothing to lose. If your rich uncle, or whoever it is, crashes your drone they will have to buy you a brand new one. Odds are they will be you a nicer one than you already had! The two of you can go to dronelifestyle.com and select that DJI Phantom 2 Vision+ you've always wanted. If this person does not end up crashing your drone then nothing has changed.
Loyal Friend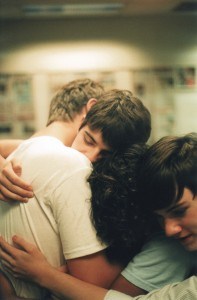 This friend has been there for you when you needed them most. You guys have been through thick and thin. This would be a great opportunity to show them just how much you care. Seriously, this is like letting someone hold your newborn baby. It shows that you trust the individual. Pick up the phone and call your bestfriend right now. Invite them over and allow them to fly your drone. This will make a positive impact on your relationship and maybe this will inspire your friend to buy one. The more the merrier! That's the way we see it a least.