Top University Drone Programs and Classes
Industry after industry, technology is steamrolling traditional ways of doing business. Education is no exception. With technology moving at such a rapid pace, it is becoming increasingly important for universities to not only embrace new technologies, but be at the forefront of their development. This is the only way students and young people will be prepared for the real world.
Emerging drone programs are great examples of higher education embracing up-and-coming technology. Even though these programs are just beginning to scrape the surface of the educational potential that drones and quadcopters hold, educators are already doing amazing things with these flying tools.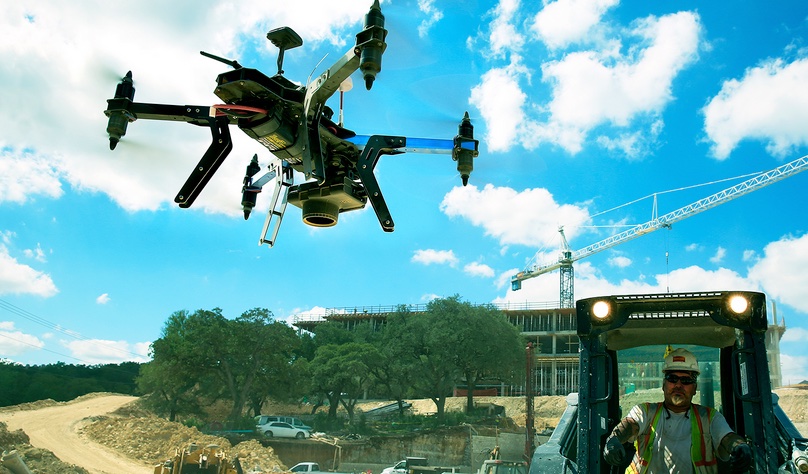 Most of the programs we've found focus on general UAV (unmanned aerial vehicle) education, and as these programs evolve and UAV knowledge begins to take hold, other university programs like agriculture, journalism, geology and computer science will soon benefit too. 
Without further ado, here are 5 universities seizing the moment and taking advantage of the opportunities that this new technology holds:
Program: Interdisciplinary minor degree program in unmanned autonomous systems (UAS) in the College of Engineering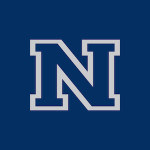 Nevada has a rich history of supporting UAS initiatives and multitude of resources for research and development of UAS efforts, both civilian and military. This program focuses on a holistic education in the field of UAS, emphasizing knowledge in UAS design, engineering, operation and data analysis.
You'll benefit from this program if: You're business minded and looking for opportunities to connect businesses with solutions via UAS. Through a unique industry-university partnership, you'll have the opportunity to learn at NAASIC, one of the few federally authorized UAS test sites where entrepreneurs and business owners find innovative uses for UAS to complement their business models. 
Metropolitan State University of Denver: Drones 101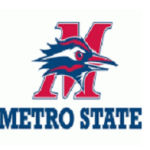 We know that drone courses, or drone use in general, can get a bad rap. That's why we appreciate this course and its initiative to defy the stereotypes to teach a new generation of scientists how to apply drone skills to make the world a better place. This course is future focused; professor Jeff Corzart is looking to place drone skills in the workforce and contribute to national innovation and economic growth.
Even as Cozart looks to this field's future, he still envisions many immediate different applications for drones:
Mine Explosion Application: instead of sending in Search and Rescue teams to look for survivors, drones could first probe the disaster area for potential hazards.
Lost Hiker Application: drones are able to traverse over any terrain and provide critical aerial perspective to rescuers on foot.
What this program offers: "We teach more than flight operations. We give students a broad range of practical skills that they will need to be a leader in the industry. They learn management, leadership, sensors, data processing, and the legal environment. Students who graduate this program will be highly prepared." – Jeff Cozart
Program: Missouri Drone Journalism Program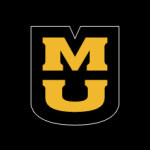 So you love science, and you love journalism? Look no further. This program utilizes drone exploration to take journalistic storytelling and photography to the next level. This unique take on drone science emphasizes the constant pursuit of "innovative, engaging, ethical and responsible public-service journalism" through drone research.
This program is right for you if: You want to be on the forefront of an exciting new breed of journalism. You'll be inspired to take your reporting skills beyond their limits on the ground, and gain access to previously unreachable areas to cover the story.
Program: B.S. in Aeronautics with a Major in Unmanned Aircraft Systems Operations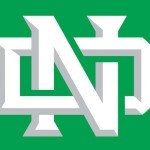 This is a program for your inner drone nerd. This intense program prepares students to pilot and operate UAS using complex science, technology, engineering and mathematics principles. As one of the most rigorous programs on our list, UND's UAS major requires a commercial Pilot Certificate, with instrument and multiengine ratings.
How it's pushing the limits: At UND, excellence is a standard. The program boasts goals to be the finest UAS training program in the world; seeking superior candidates to lead the way. Their center for UAS research supports commercialization of UAS technologies and promotes the creation of a world-class infrastructure for UAS development, testing, and evaluation.
Program: B.S. Remotely Piloted Aircraft Systems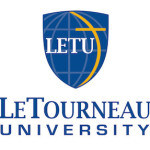 LeTourneau has major street cred in aviation, engineering, and computer science programs, which leads us to believe their UAS program will see just as much success. Their program is geared up to produce students equipped to take on the high growth industry of UAS. Going forward, the UAS industry is going to need skilled pilots and programmers, and LeTourneau is preparing it's students for whichever path they are interested in.
What it includes:
What it includes:

Computer Science Classes

Introduction to developing and programming robotics systems

Experience with SUAS autopilot and electronic control systems

Private Pilot License

Instrument Rating

Experience with ground-based rovers, multicopters, and fixed-wing RPAs

What you can do with it:
What you can do with it:

Get a job with RPAS design and manufacturing companies

Get a job at any one of the thousands of companies now using drones for work

Build experience to fly larger drones for defense contractors and research
Did we miss a university with an awesome drone program? Let us know in the comment section below and we will check it out! Also, if you want to experiment with a drone or quadcopter yourself, head over to our drone buying guide for more information.